It's no longer november, but I'm still doing a project a day. It's an all-month hack-a-thon!
Yesterday's project was Hack-A-TV-Guide (demo, source). It's a TV Guide generated from Wikipedia. I got the idea from having written isrickandmortyout.com. Why not do the same thing, but for every show?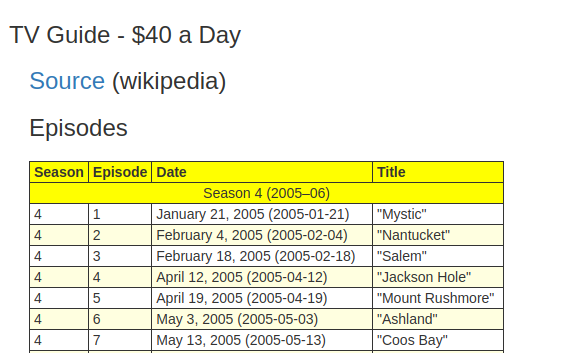 I'm going to call this one a flop. There's a good version of this project, but I ran out of time. Basically all it does is display info about a show, which is not very useful.