It's november, and I've decided this month that I'm going to do 30 projects in 30 days. It's an all-month hack-a-thon!
Today's project is Hack-A-Paste (demo, source). You can upload text and share it with others.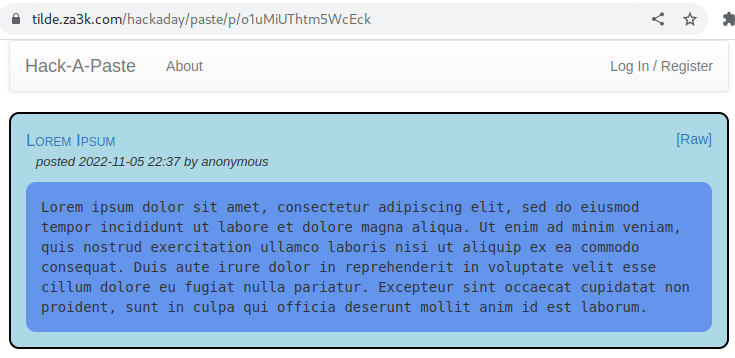 Today's project was an easy one, because I was busy. Took an hour or two.