It's november, and I've decided this month that I'm going to do 30 projects in 30 days. It's an all-month hack-a-thon!
Today's project is Hack-A-Line (demo, source). Hack-A-Line is a 5-in-a-row game for two players. You play online against each other by sharing a link.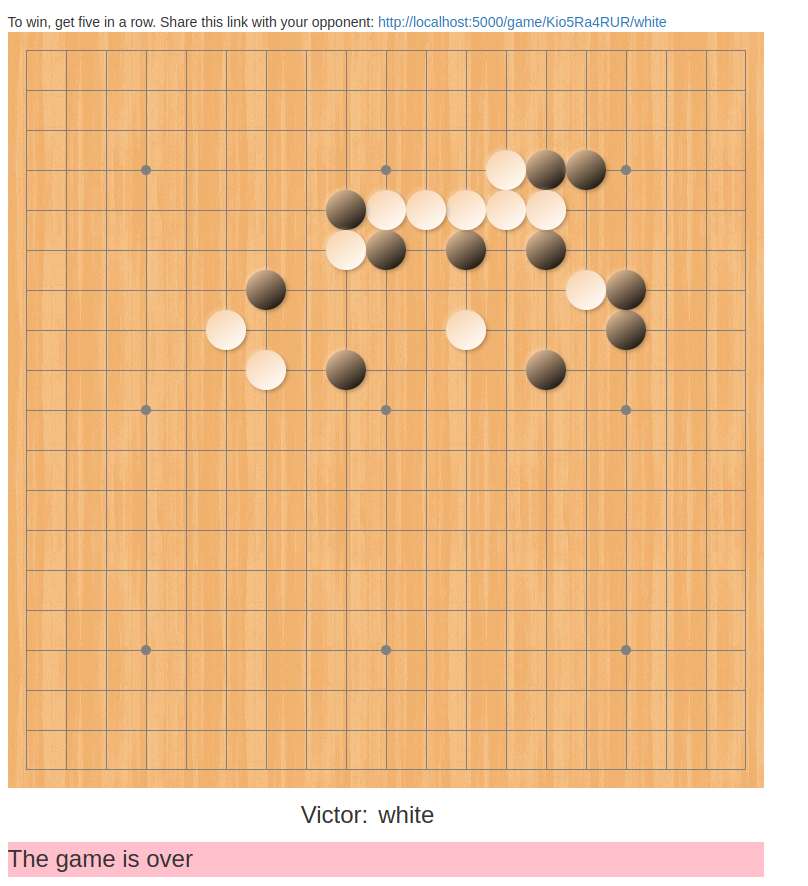 I'm okay with this one, except that there's one really bad display bug that kind of ruins it. I'm starting to develop a list of projects where I might want to go back and fix something after this month.
I skipped yesterday because I needed a break.